Things to Consider Before Enrolling Your Child in Daycare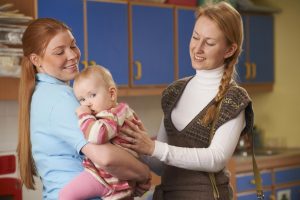 Some parents or guardians may choose to enroll their child in daycare for socialization or academic readiness, while others may need to do so in order to work full-time. Regardless of the reason, you want to be sure to consider certain things before enrolling your child in daycare. The article below covers a list of different factors to take into account when searching for a suitable daycare facility for your child.
Costs
Be sure to understand all of the different costs and policies. Parents/guardians will want to be sure that everything is exceedingly clear to avoid any misunderstandings and to ensure that the daycare fits your budget. You should be prepared with a list of questions that pertain to cost — some examples may include:
What are the base attendance/tuition fees?

Are there any discounts (multiple children, military, low-income, etc.)?

What does billing look like (monthly, weekly, annually, by attendance, etc.)?

How are you billed?

What are acceptable forms of payment?

When is payment due?

Are there late payment fees?

Are there any fees for late pick-up or early drop-off?

How often will pricing change over time?

Are there any scholarships available?
Day-to-Day Activities
The activities may vary between daycares, but most of the time, a good childcare center has a thorough, well-planned daily schedule of things to do. Parents/guardians want to be sure that all of their child/children's basic needs are covered, so be sure to address the following questions with a potential daycare provider:
What activities are available?

What will my child/children have access to (toys, technology, food, etc.)?

Are there activity alternatives?

Is there naptime?

Are there both indoor and outdoor activities?

Is there a specific daily schedule? Can parents access the schedule?

How much television time are they getting?

What educational activities do kids get?

How much free time exists?

Are there any field trips or outings?

What kind of supervision is in place surrounding activities?

Can parents/guardians make activity suggestions?
Drop By
If possible, visit the location unannounced so that you can get a good glimpse into what the facility looks like, and how the daycare functions on a day-to-day basis without the provider having time to prepare for a scheduled visit. If you are unable to conduct an in-person visit, contact the daycare provider and try to work out some form of virtual tour so that you can see the facility. When you visit, be sure to observe both the physical location and the employees that work there — look for things like:
The general shape that the facility is in;

The size of the facility;

Any potential hazards;

Lack of supervision;

Lack of structure;

What pick-up/drop-off looks like;

The way that providers talk/act with children.
It can also be a good idea to bring your child/children with you when you visit. If a child doesn't like the daycare or prefers one that you visited over another, it can make shopping around that much easier. Include them in your decision-making process.
Education
The focus can vary between daycares, but most providers have educational philosophies. Some daycares even offer specialized services, such as introducing a new language. Ask a potential daycare provider about their educational philosophy. If you have a child (or children) with special needs this is an important subject to talk about as well; if an educational approach is not inclusive, your child may feel overwhelmed or left out.  
Food, Toys, and Other Supplies
You want to have a clear understanding of what you will need to provide versus what is provided by the daycare. Some parents have their children avoid certain foods and drinks, so talking about what is provided by the daycare can be a great segue into what food children have access to. 
Ask for a snack or meal menu, and talk about what meal/snack time looks like. When you are talking about food, it is also important to talk about any important allergies as well as what systems are in place to ensure that their child never receives a specific food. 
Take a look at the different toys and play supplies that are provided. If you see a gap in what they have, you may want to consider sending your child to daycare with a few specific items. If this is the case, you will also want to talk to them about what is acceptable to bring from home and what is not. Do your research beforehand so that you can check to see if they have any toys or play equipment that has been recalled. 
Health and Wellness
As a parent, you want to know that your child isn't being exposed to certain illnesses or other health-related issues. Strike up a conversation about health and wellness. Ask providers what their policies are on child immunizations. Most daycare centers require children to be vaccinated, but that is not always the case. 
You also want to talk to the daycare provider about their sickness policies — ask questions like:
What happens if a child becomes sick while at daycare?

What measures does the daycare take to prevent the spread of illness within the center?

Is there any type of nurse or provider with health credentials?

How often are surfaces cleaned/disinfected?
If your child needs medication to be administered while they are at daycare, you will also want to address this. Be sure to ask questions like:
Does the daycare facility administer medication?

Who will administer the medication?

Who will monitor different symptoms (e.g. wheezing and needing an inhaler)?

How/where is medication stored? 
Parent Communication
You want to be sure that there is a clear line of communication between you and the daycare. You also want to make sure you understand communication expectations. To elaborate, some daycares prefer if you avoid coming in to visit, others encourage it. In order to get better insight, ask questions such as:
What is the preferred communication method (coming in, email, phone call, text, etc.)?

Are you allowed to visit your child/children during the day?

Are there any conferences that regularly occur with providers?

Are there any ways to monitor children virtually?

Where can you find different center events or news?

Is there any emergency contact number or way to get a hold of the daycare?
You want to develop a good relationship with your child's daycare providers to create a good experience and that begins with transparent communication expectations. 
Policies
One of the most important things to consider is what the daycare center's rules, regulations, and expectations are. Make it a point to ask for a list of all of the policies so that you can sit down and take the time to read through them. Once you have read through them, be sure to reach out and ask for clarification on any confusing wording or vague areas. Some of the different policies that you will want to address may include:
Billing/payment policies;

Discipline policies;

Technology policies;

Snack/meal policies;

Bullying policies;

Drop-off/pick-up policies;

Sickness policies.
Reputation, Certifications, and Qualifications
Parents will want to research the reputation of a daycare. Look online for any Google, Facebook, or Yelp reviews so that you can gain insight into the experiences that others have had with the daycare. There are also state resources and different sites/apps dedicated to helping parents find child care that you can take advantage of. Don't be afraid to address any poor or concerning reviews with the daycare provider. 
You want to be sure that the person taking care of your child is qualified to do so. Ask for their credentials — these should include:
How long have they been in business?

How much individual experience each employee has?

What credentials are required for employment?

What type of certifications are held by providers? 
Safety
Similar to health and wellness, you want to make sure that there are preventative measures in place to ensure your child's safety. Ask providers what safety precautions or monitoring are in place. Address what the procedure looks like if a child is injured at daycare — especially if they need some form of medical attention. You should also ask them if they carry insurance for any personal injuries that may occur on-site. Under premises liability law, daycares should be required to keep their centers safe and protect children from injury, but it is good to know they have a policy in addition to their attentive staff.
Injuries happen, especially with kids, but it is important to grasp when an injury is a result of negligence or lack of supervision versus when an injury is simply just a kid being a kid. It is also important to recognize when to report an incident, how to do so, and when to hire a personal injury lawyer for legal representation. 
Staffing
Staff-to-child ratios are important when choosing a daycare facility for your child. If the daycare has a large class and only one teacher, this should raise some red flags. Be sure to ask the daycare provider what their ratio is. This can fluctuate depending on the ages of the children or the ability of the daycare to hire/pay qualified staff. The ideal number of staff-to-child ratios depends on what you feel comfortable with.
The most important thing is finding a location that works for you and your child. If you have a bad feeling about a daycare provider, or you simply don't like their policies, avoid settling and continue your search.