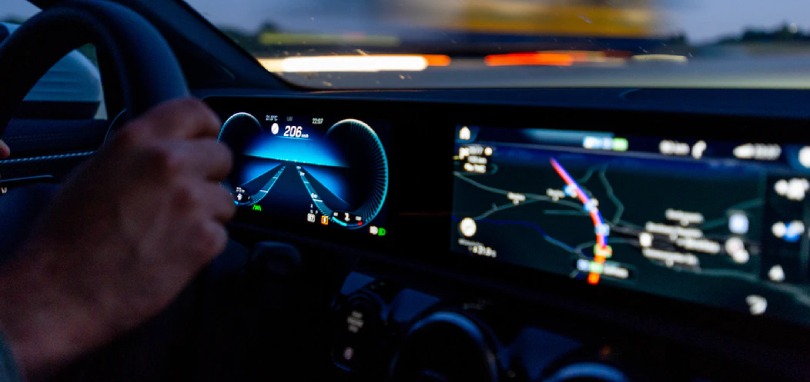 Do Advanced Driver-Assist Systems Make You Safer?
When you stroll into a Las Vegas car dealership, salespeople will eagerly show you automakers' latest offerings. One of the increasingly popular features found in new models are Advanced Driver-Assist Systems (ADAS) designed to help you avoid motor vehicle crashes.
Do the systems prevent accidents?
The question on the driving public's mind: do ADAS really work? A recent study by AAA found that the high-tech safety systems deliver inconsistent results and that drivers who become reliant on ADAS could find themselves endangered.
Advanced driver-assist systems can include the following features:
Automatic emergency braking
Steering and lane guidance assistance
Lane-change warnings and assistance
Forward and rear collision warnings
Adaptive cruise control
Distance control
Blind-spot detection
Pedestrian detection and alerts
Road-sign recognition
AAA tested five vehicles equipped with ADAS: the 2019 BMW X7 with its"Active Driving Assistant Professional," the 2019 Cadillac CT6 with "Super Cruise," the 2019 Ford Edge with "Ford Co-Pilot360," the 2020 Kia Telluride with "Highway Driving Assist" and the 2020 Subaru Outback with a driver-assist system dubbed "EyeSight."
The vehicles were driven for approximately 800 miles each on open roads and closed-course tracks. AAA says the much-touted safety systems "are far from 100 percent reliable."
No enhancement of driving
A AAA spokesperson said "these systems are in the early stages of their development," adding that it's "unclear how these systems enhance the driving experience in their current form."
The organization said that the most common ADAS errors were in lane-change alerts and "erratic" lane positioning. It should be noted that when AAA ran the vehicles through their paces in closed-course driving, "the systems performed mostly as expected," but that the ADAS struggled "when approaching a simulated disabled vehicle." In those situations, the test vehicles crashed 66 percent of the time at an average speed of 25 mph.
That's a failure rate no one should find acceptable.
Danger ahead
The organization also states that ADAS that include a combination of acceleration, braking and steering "often disengage with little notice – almost instantly handing control back to the driver." AAA warns that those drivers who aren't paying attention – and those drivers "too dependent" on ADAS – can find themselves in dangerous situations.
AAA urges automakers to focus on making the safety systems more reliable and it cautions drivers of ADAS-equipped vehicles to stay alert at all times.