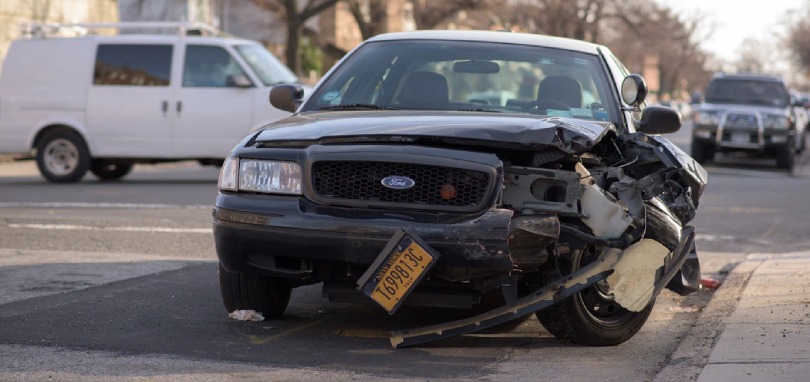 What Happens After A Crash Caused By Someone In A Rental Car?
Although Las Vegas has a thriving local economy, much of the city's accumulated wealth depends on the constant influx of visitors. Between tourists ready to hit the strip and business professionals visiting for a convention or expo, people from out of town are everywhere in Las Vegas.
For local residents, that means there will be many rental cars driving around in Las Vegas on any given day. The presence of so many rented vehicles means that if you get into a crash in the Las Vegas area, then the potential exists for the other vehicle to not belong to the person who caused the crash.
Understanding your rights and the different insurance options available after a collision caused by a driver in a rental vehicle will give you a better idea of what to do to recoup your losses.
Your protection depends on the insurance of the other driver
If you have ever rented a vehicle yourself, you know that there are optional policy protections you can purchase to keep yourself safe from liability and financial losses in the event of a crash.
Collision damage waiver coverage will protect you from claims about damage that you could have caused to the vehicle you rented. Supplemental liability coverage protects you from expenses and liabilities stemming from damages to another person's vehicle or injuries to a vehicle's occupants that result from a crash you caused.
Generally, such insurance is optional, which means the driver may not have full protection in the event of a rental car collision.
Not all insurance policies extend protection to rented vehicles
Depending on the states where the driver is from and the kind of insurance policies they have, they may not have liability insurance that extends to a rental vehicle. Even if they do have insurance that will apply to a rental vehicle, their coverage may not be nearly high enough to offset all of the expenses you incur because of the crash.
Reviewing the terms of the policy that the other driver holds can give you a better idea of how to proceed in your attempt to seek compensation after a crash with someone in a rental vehicle.